How to Move an Apartment at the Last Minute
How to Move an Apartment at the Last Minute
You're moving rather unexpectedly and you realize you don't have enough time to pack up your apartment. What do you do? You still need to find the right place, get your paperwork in order, orient the kids, and prepare for all of the hard work that comes with moving. 
It's easy to break down in this kind of situation. But you shouldn't lose hope! Moving can be a major pain, but it's not impossible. And if you need to relocate against the clock, keep calm, and follow these steps and advice.
Take a Moment to Understand Your Situation
It might seem counterintuitive to come up with a plan. After all, you don't want to be wasting precious time, right? However, you'll encounter more difficulties when you're disorganized. You don't actually have to create a highly detailed moving strategy. A simple checklist will do.
List down what stuff you plan to bring along and what you will do with those you'll leave behind. It's best to group these things into three: To Pack, To Donate, and To Throw Away. With this list, you can quickly go through your entire inventory without having to waste time and mental energy thinking about what to do next.
Start Early
Every second is precious when you're in a last-minute move. That's why you must be up even before the sun rises! The earlier you spend the process, the more rooms you're going to get covered. On top of that, it's proven that people tend to be more efficient, effective, and collected early in the morning. That's because you have more energy since your mind hasn't been plagued with the chaos of day-to-day activities just yet.
Downsize Your Home
Even if you're moving into a larger space or apartment, you still won't have the luxury of bringing everything with you. Not only does it ramp up your moving expenses, but it also consumes a lot of time to pack all your stuff. That's why most moving blogs highly recommend item purging.
Here's when the list you created earlier comes in handy. Start donating the things on the To Donate group. You can either give them away to neighbors or charity. As for the entries in the To Throw Away section, call your local junk removal company to pick things up.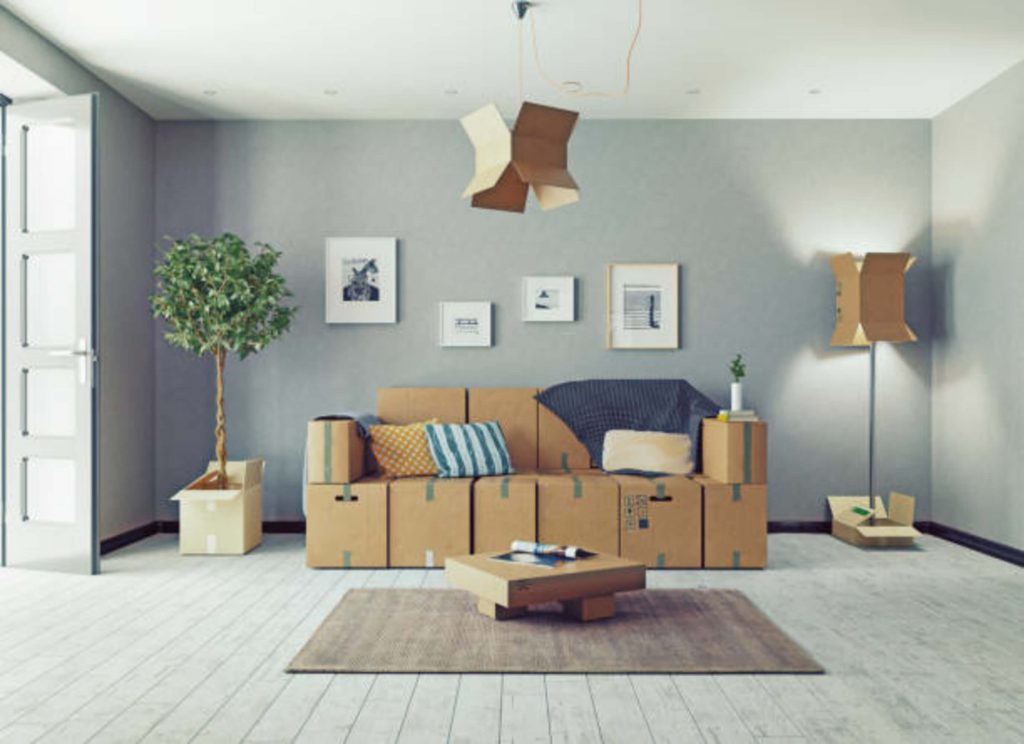 Gather Supplies and Start Packing
Now that all that is left are the things you'll need, it's time to get packing supplies. You can ask for boxes from your neighbors or office, or you can buy bulk from the nearest grocery shop. Most packing materials can also be obtained from Wal-Mart and other convenience stores.
When it comes to packing, it's easy to feel overwhelmed with the thought of packing an entire household. That's understandable. But instead of thinking that way, pack room by room. Start with your kitchen, which is probably the messiest and contains the most stuff.
Once you're done with the most difficult room, it'll be easier to approach other sections. You'll be surprised at how quickly you can get things done after you've conquered an enormous task. Still, make sure that you follow proven packing techniques to ensure the safety of your belongings.
Packing Hacks
Since you don't have a lot of time, you won't be able to pack everything neatly. Expect to make some compromises. But don't worry! Here are some packing hacks to make your move easier:
Keep the clothes on the hangers as is. The same goes for those in the dressers.
Pack your dinner plates inside suitcases. Make sure to insert a foam pad in between.
Stuff all your laundry inside clean trash bags.
Prepare a quick survival box. This is where you'll place essentials to help you survive the first few days in your new home.
Consolidate as much as you can—cram non-breakable stuff, such as socks in-between spaces of the boxes.
Buy Ziploc bags for your jewelry and other small accessories.
Hire Professional Movers
Last but not least, this is the most solid advice to follow. If you find the steps above exhausting or time-consuming, movers can definitely make the difference. They have the skills to swiftly pack your entire apartment, move your furniture, and deliver them to their new home without any hassle. Apart from their experience, they also make sure that all of your belongings are insured and intact. It's important to note that professional moving companies might charge extra for last-minute moves. Still, considering the convenience you get and the time you'll save, previous migrants often claim that the price is worth it.