Best Neighborhoods in Manhattan For Families
Best Neighborhoods in Manhattan For Families
The big screen paints a very particular scene of the Big Apple and the experience of living in a massive city. But by now you've probably figured out that it's not all that it's cracked up to be and living in Manhattan is not all glitz and glamor, nor is it a crime-infested nightmare.
As a matter of fact, Manhattan actually has neighborhoods that offer balanced lifestyles. Of course, it doesn't exactly compare to the suburbs, but it's still a beautiful place to raise a family and spend time with your children exploring the sights and sounds of the big city.
The First Residential Area
Tribeca has a very interesting history in that it has evolved through the years and even now continues to evolve still. The neighborhood began as simple farmland then soon became a residential neighborhood sometime in the 19th century. For this reason, Tribeca can be considered the first residential neighborhood of Manhattan.
But it didn't stop there, during the 1840s began evolving into a mercantile area centered on produce, dry goods, and textiles. This continued for over a century when the produce market moved to the Bronx and the city started demolishing many buildings for an urban renewal plan. But it soon began to evolve again when warehouse buildings were converted into residential use and artists began pioneering the Small Office Home Office (Soho) model.
Today, Tribeca is well known for its renovated lofts and high-end selection of cuisine that is gushed on by celebrities and millionaires. But that doesn't mean it's only for the rich and famous because Tribeca is home to the Manhattan Youth Center that offers after-school programs, sports leagues, and enrichment classes for all ages.
A Breath of Fresh Air
Downtown Manhattan can be both a glorious extravaganza or a frustrating sensory overload, depending on how you look at it. This makes it quite a surprise to learn that just on the other side of the Financial District is Battery Park City, a waterside residential neighborhood that boasts over 30 acres of parks and old-fashion streetlamps.
During the week, its casual eateries and bars are a safe haven for professionals looking for a break from the hustle and bustle of the Financial District. But during the weekends, it completely transforms into a whole new world that makes you forget all about the sensory overload of downtown.
Battery Park City is named after Battery Park located in the south and rightly so since more than a third of the neighborhood's development is parkland. This makes it a perfect hotspot for growing families since it offers many activities for families to spend quality time with each other. From the Nelson A. Rockefeller Park Playground to casual restaurants, museums, and unique shops like Boomerang Toys. There is a lot for a growing family in Battery Park City and away from all the business of Manhattan.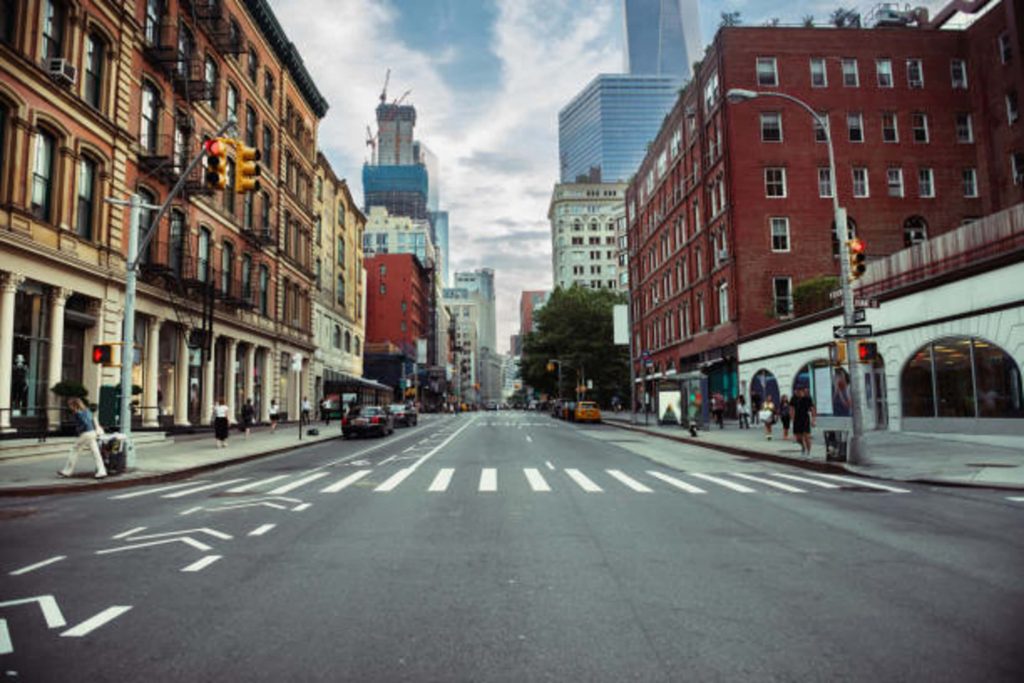 A Family-Friendly Oasis
Nestled snuggly between Central Park and Riverside Park is the famous Upper West Side. But contrary to the neighborhood's name, it's not a haughty area filled with designer brand boutiques and bustling young professionals. In fact, it's quite the opposite in that it boasts more family-friendly shops, eateries, museums, and play spaces than most of Manhattan.
Upper West Side is famous for its leafy streets lined with Parisian-inspired rows of buildings which is a perfect avenue for some quality family time. It's highly recommended that you take your time strolling up and down the gorgeous scenery. Of course, it's a residential neighborhood for the affluent professionals working in the commercial areas.
The neighborhood has Columbia University and Barnard College on the north end while and Lincoln Center for the Performing Arts and Fiorello H. LaGuardia High School is located in the south. These landmarks bookend the gorgeous neighborhood making it one of Manhattan's cultural and intellectual hubs.
As the urban core of the New York metropolitan area, there is so much more to Manhattan than meets the eye. And even though the majority of families prefer to move out of the city, there are still many wonderful places where you can build a family and grow old together.